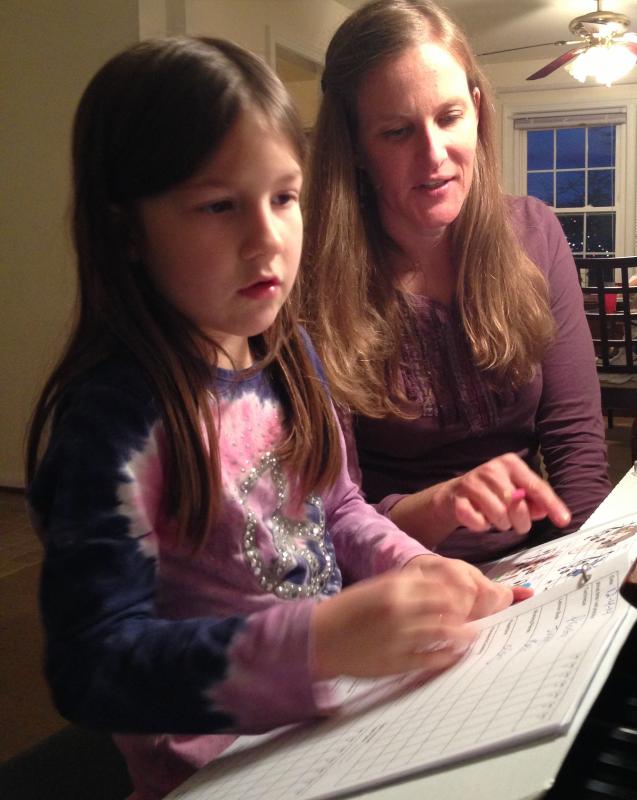 Hello! Thank you for taking the time to learn about Mukilteo Music LLC.
My name is Valerie Munns Gathright and I grew up in a home full of music.
I first fell in love with the piano as a little girl watching my father play ragtime and playing hide-and-seek under the family's grand piano. My mother loved preschool music and taught me songs and finger plays. I have happy memories of dancing and running through the house while my favorite records were playing. As a teen, I played the flute in a baroque chamber group with my father on the harpsichord and my mother on the violin. Playing weddings and events was a pretty cool high school gig!
My formal musical education includes 14 years of piano lessons,12 years of flute lessons, ensemble playing (band, orchestra) as well as a minor in music from Brigham Young University.
I completed my National Certification for Music Teachers in piano (NCTM) and continue to attend conferences and workshops to learn best practices in pedagogy and artistry. I am currently the Vice-President, Jazz Rags and Blues Festival Co-Founder/Co-Chair and Sight Reading Adjudications Chair for the Edmonds Music Teachers Association.
Music has given me so much. It's taught me to persevere when facing a difficult challenge. It's given me an outlet for creativity and expression. It's given me connection with others as we create something beautiful together.
Teaching music is such a joy. That moment when a student finally masters a difficult passage never gets old. Nor does introducing students to new genres or composers and helping them discover what resonates with them.
I would love to help build those magical musical moments with your family.