Piano Camp Days 1 and 2
Wednesday, July 17, 2019 by Valerie Gathright | Uncategorized
I love piano camp!
Such a great opportunity for group learning, outdoor games and sunshine!
I always like to spend the first hour of summer camp learning about a composer. This year we are studying Camille Saint-Saens. The first two days we spent creating a lapbook and listening to his music. The next two we will listen to all the movements of "Carnival of the Animals," read the poems that have been written and complete a coloring book.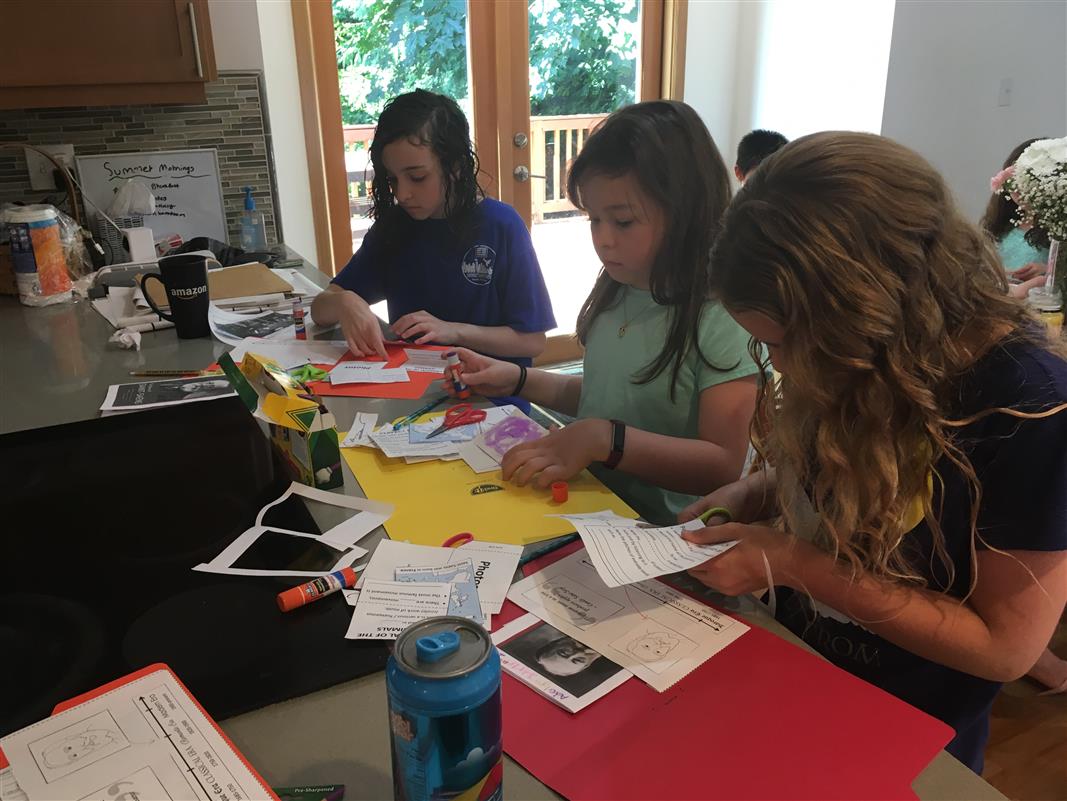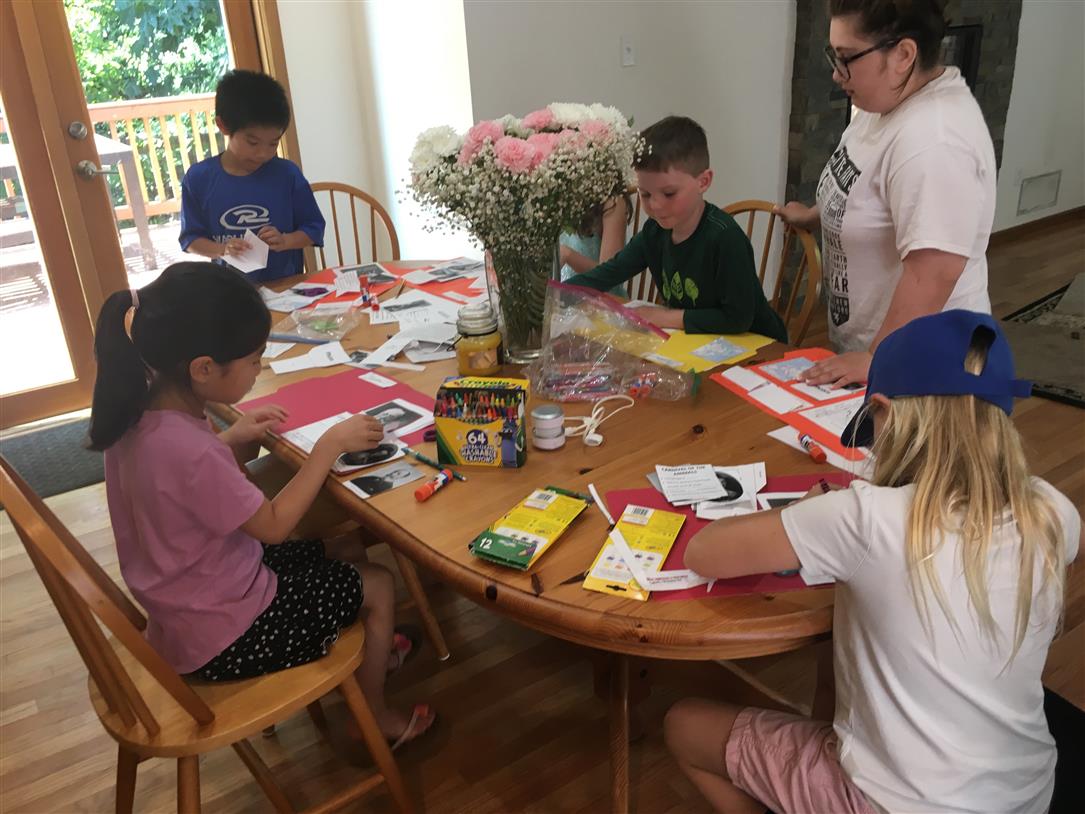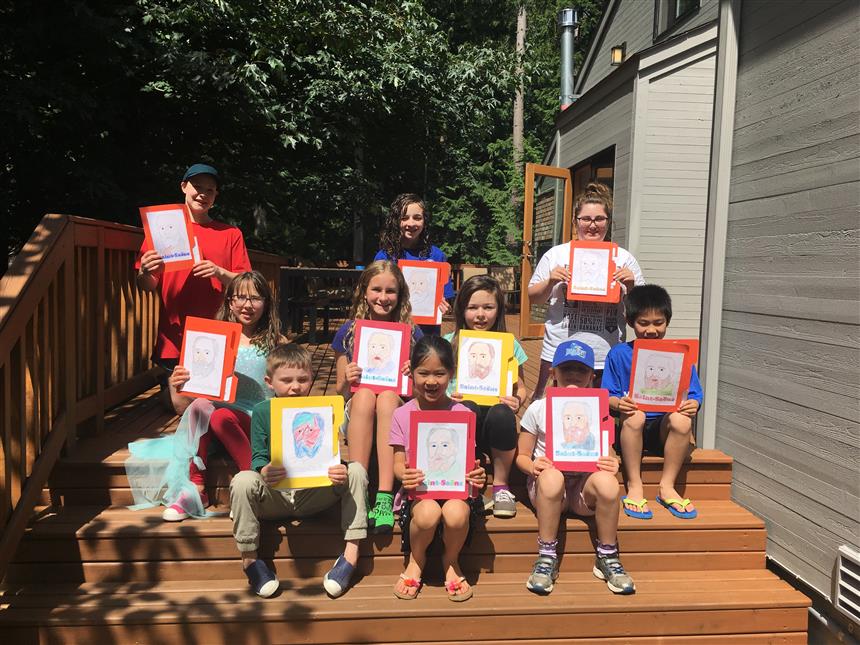 The second hour we divided into three groups. One group worked with me learning a trio at the piano, while the other groups did rhythm cups and theory games with my daughters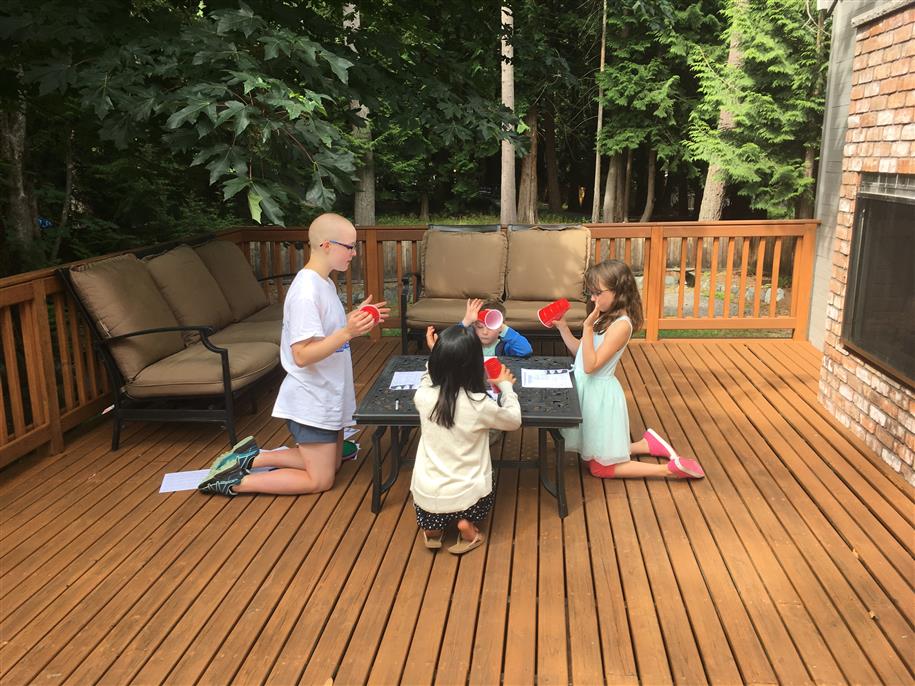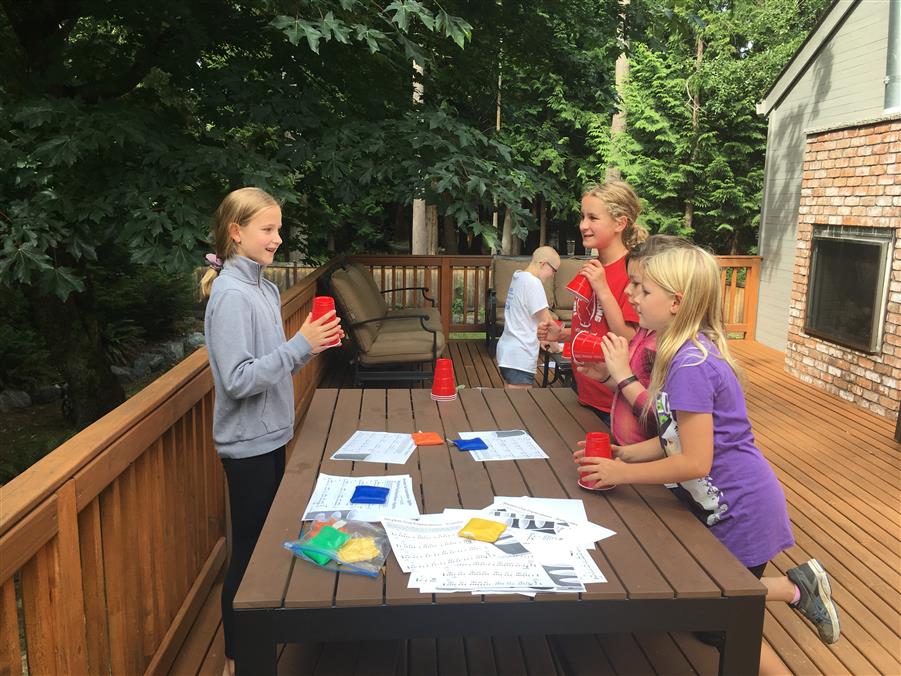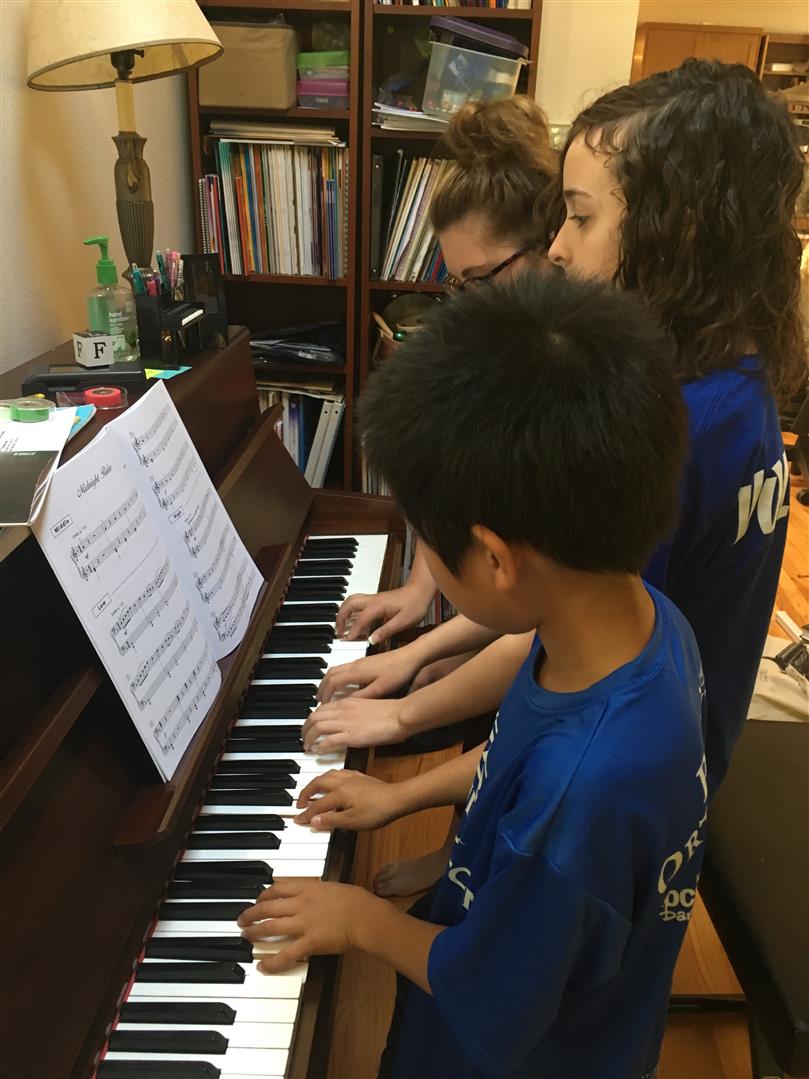 The Third hour is spent doing outdoor games. Day 1 we played note reading games with pool noodles, rings, bowling pins and buckets! Day 2 we focused on rhythm. Students would clap a rhythm, run through cones and clap it again. They also used magnetic notes to create their own rhythm combinations.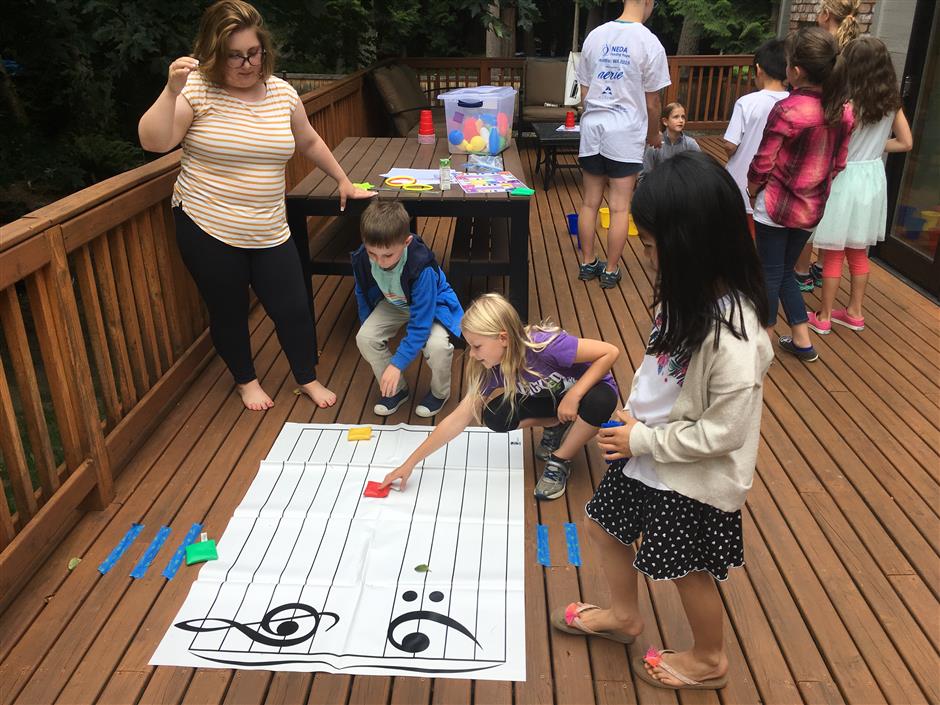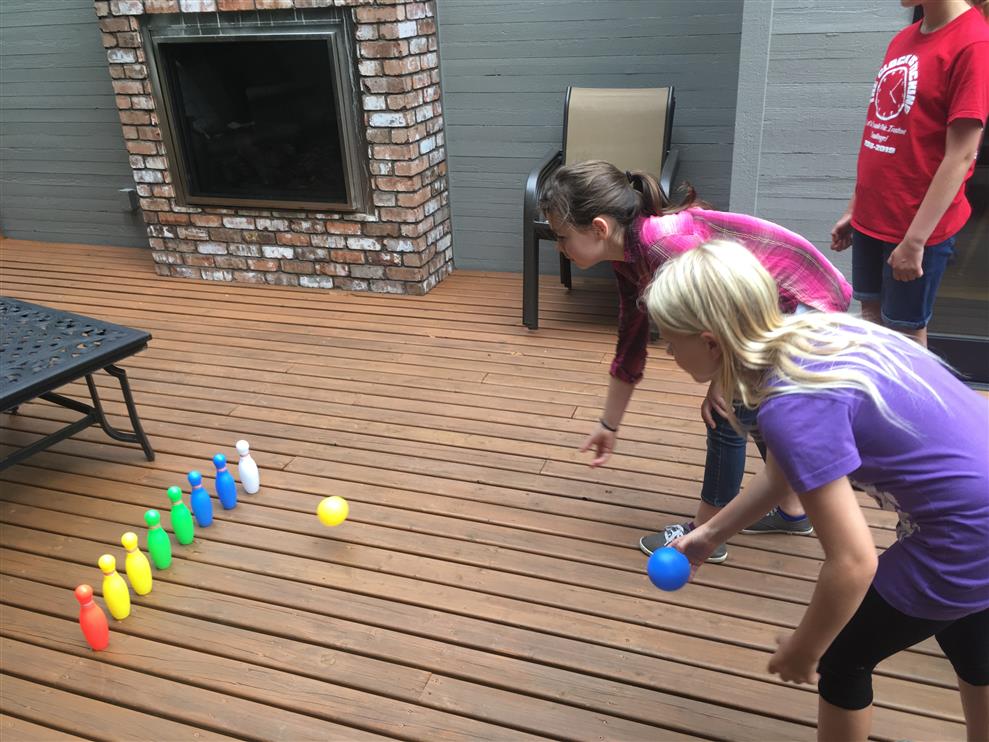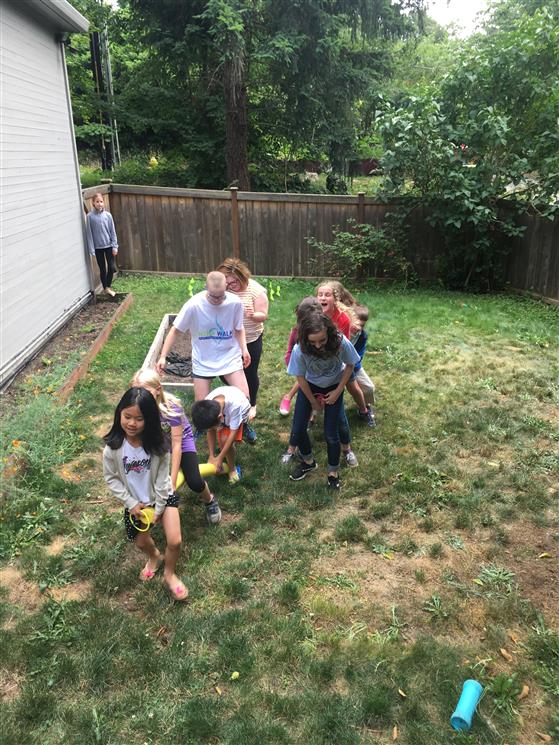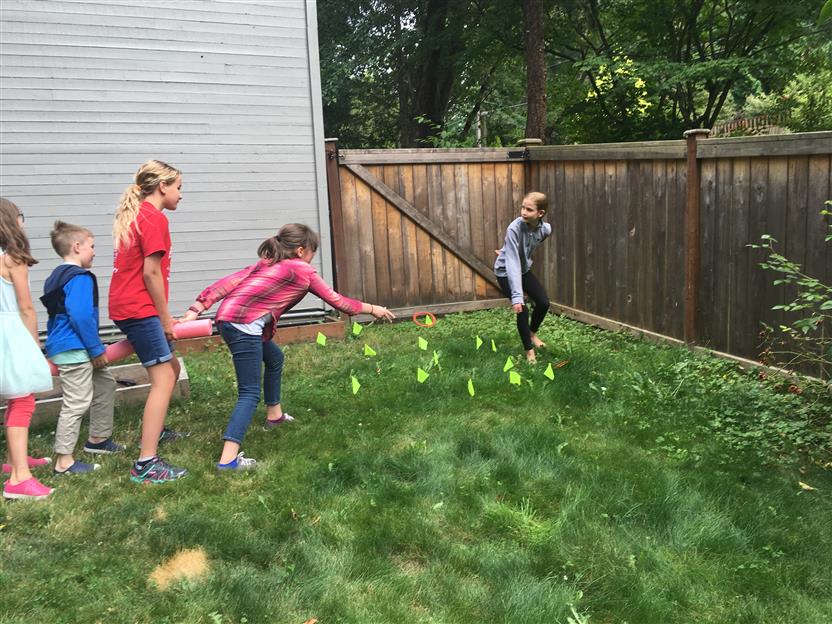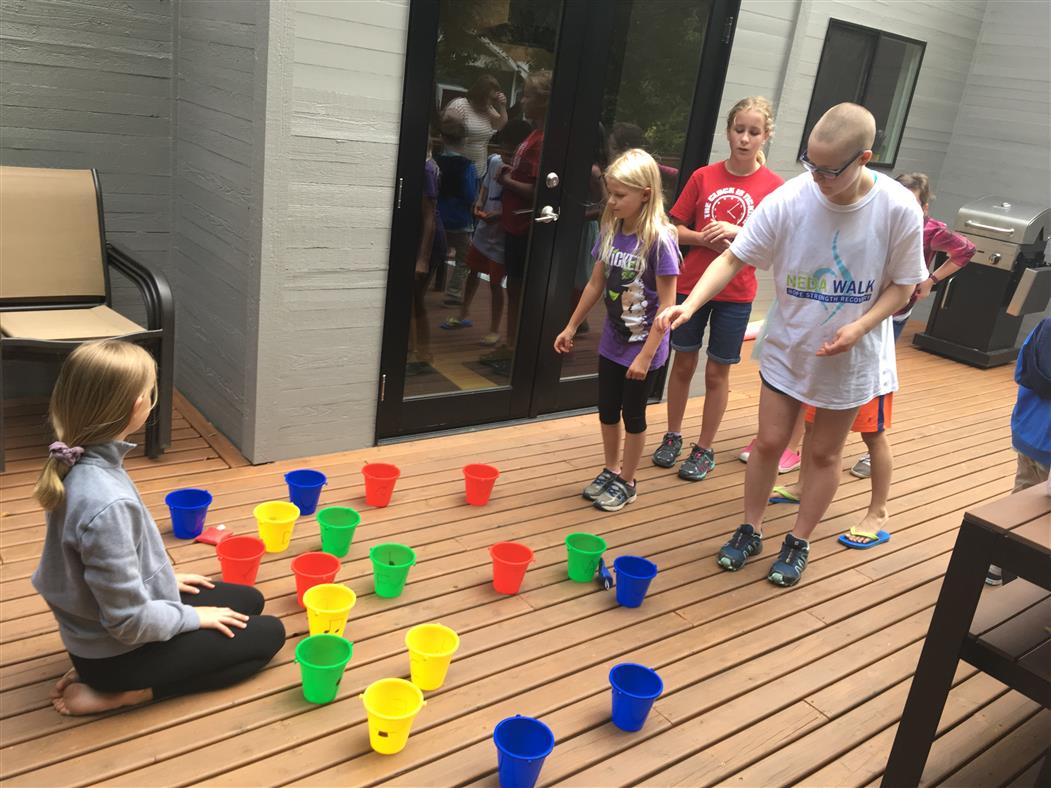 We also take a break every forty-five minutes for free play outside. Frisbee, jumprope, parachutes and hide and seek are favorites.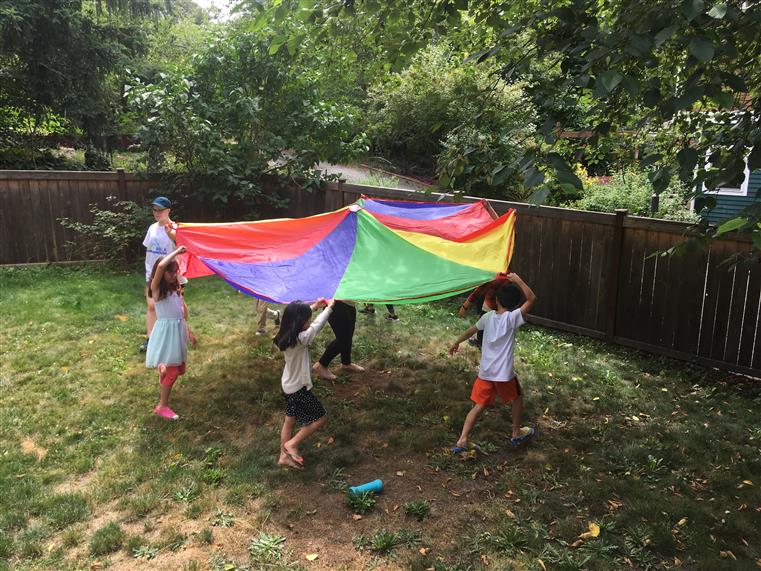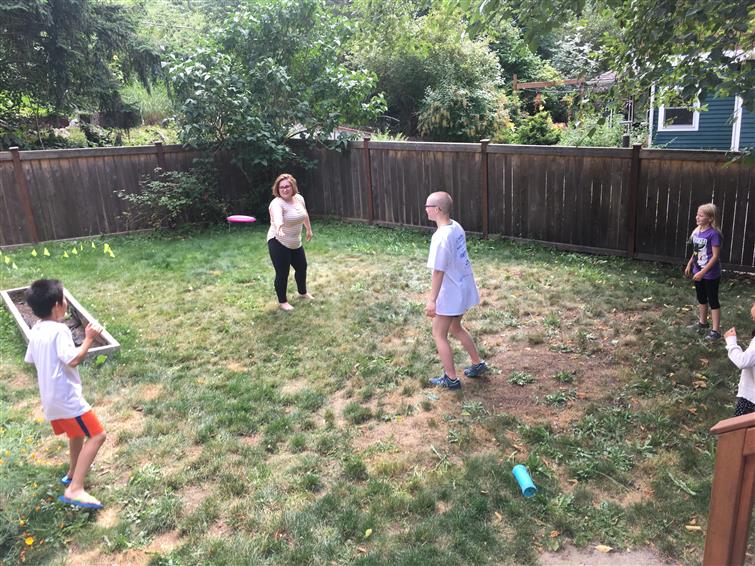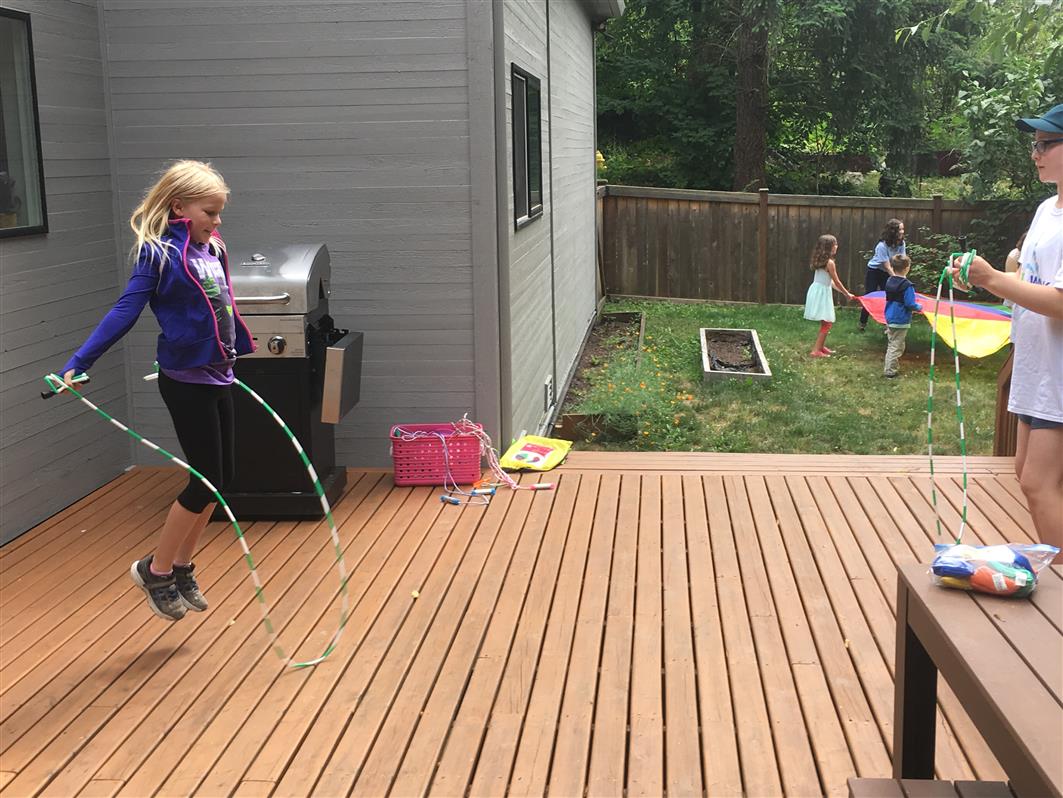 Finally, we end the day with Musical Chairs. I play ragtime on the piano and they run around the chairs outside.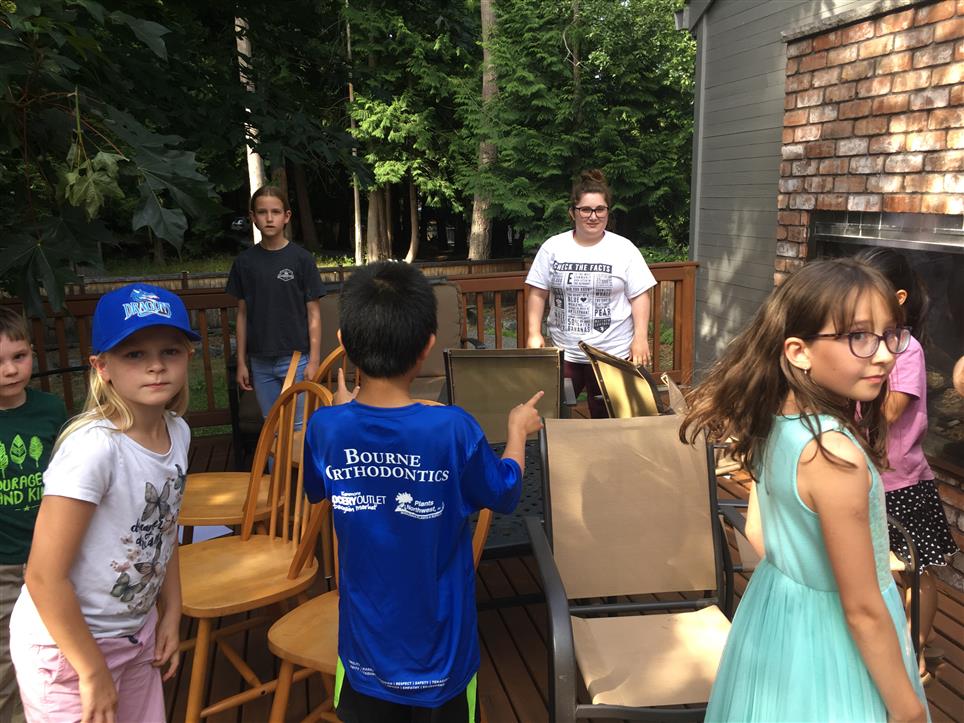 Looking forward to the next two days!!
Group Lessons
Saturday, June 15, 2019 by Valerie Gathright | Uncategorized
I love our monthly group lessons! First, we each take turns playing for each other. After a student plays, the other students share what they liked about their song. Maybe they noticed exciting dynamics, or good legato touch.
Then it's game time! I had purchased some new games at the national convention so was excited to try them out!
We played "Space Intervals" and Rhythm Riot" I like that both of these games had multiple levels, so we could subdivide by level. I also like that they students can "teach each other"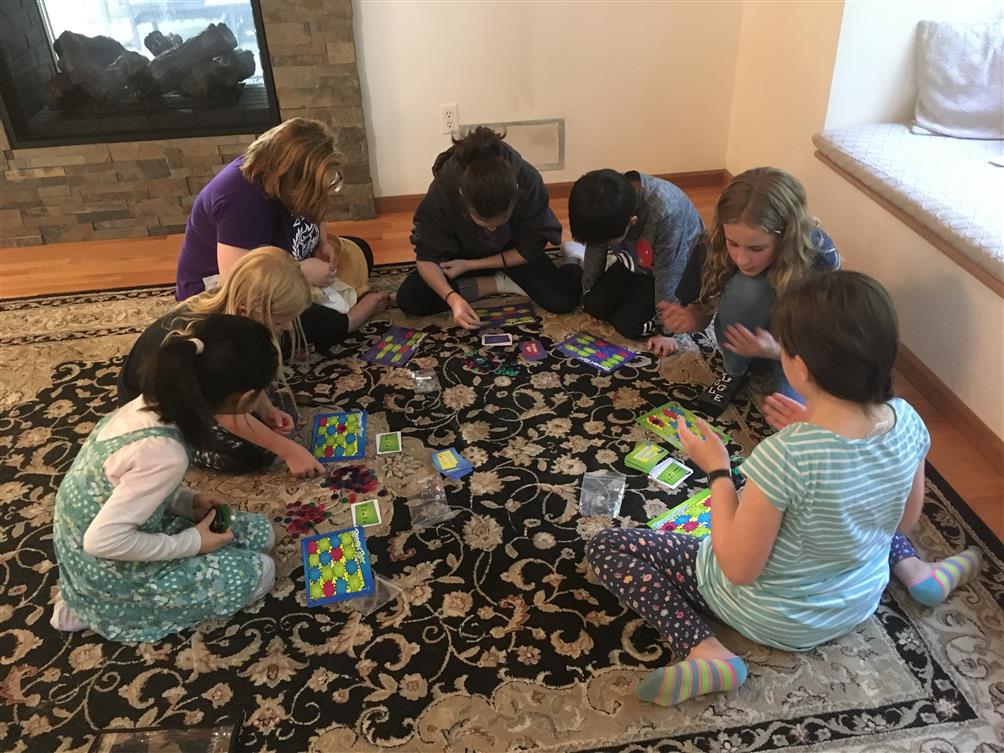 The frog helps tap the rhythms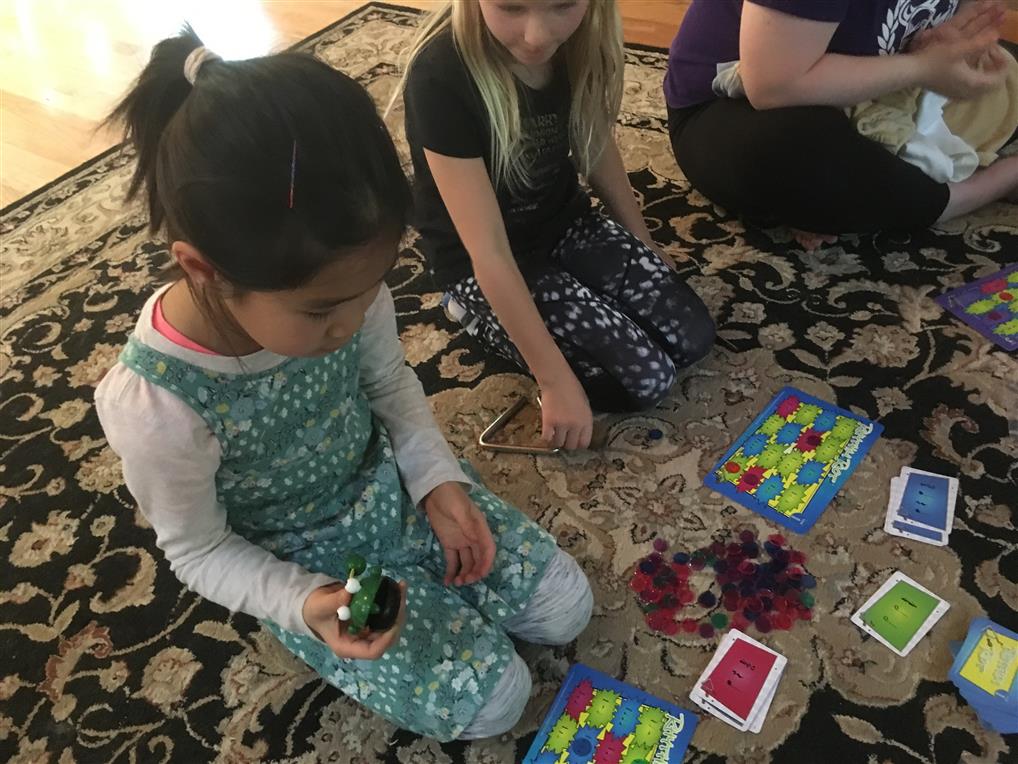 Can't wait till piano camp next month!`
Musicianship Festival 2019
Wednesday, May 29, 2019 by Valerie Gathright | Uncategorized
One of my favorite events of the year is the Edmonds Musicianship Festival. This year we had 200 students participate!
The Musicianship Festival is like a musical field day. Students go from room to room and complete musical exams.
These exams are part of the Washington State Musical Literacy Program and consist of five components: Theory, Ear Training, Sight Reading, Rhythm, and Technique.
We also have performance rooms where students can play solos and duets on any instrument.
Students collect ribbons in each room, and for some it's their favorite part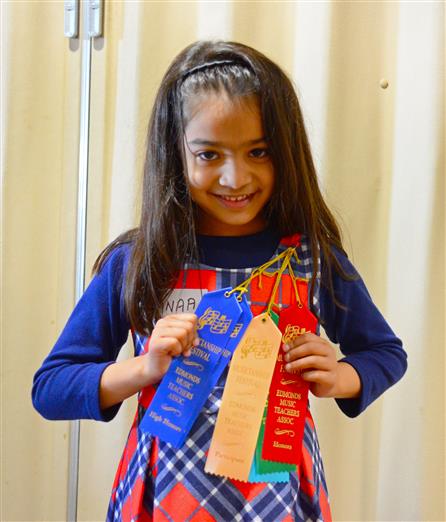 I adjudicated about 80 sight reading exams. I'm was concerned I'd be repeating instructions over and over in my sleep that night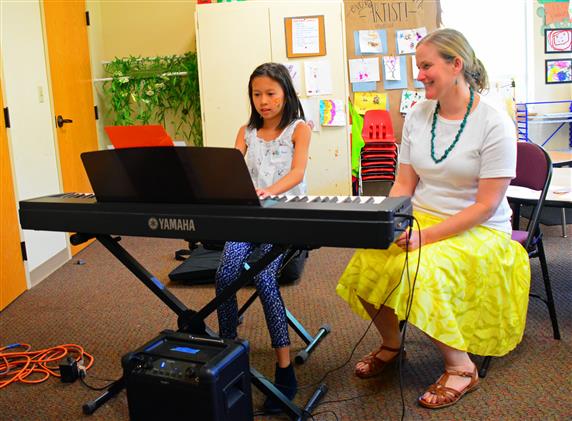 We have a theme every year. This year was cruise ship. We also have a costume contest and live entertainment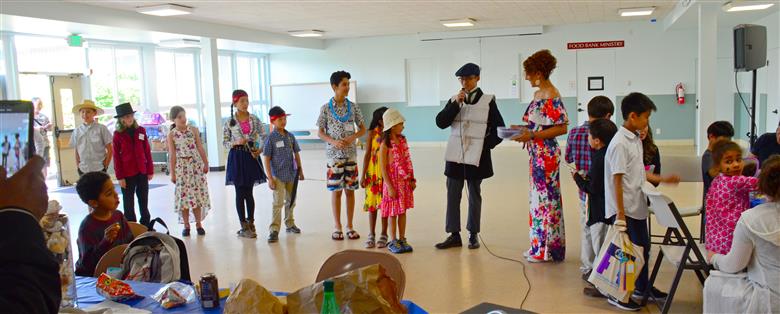 Students can also submit music-themed projects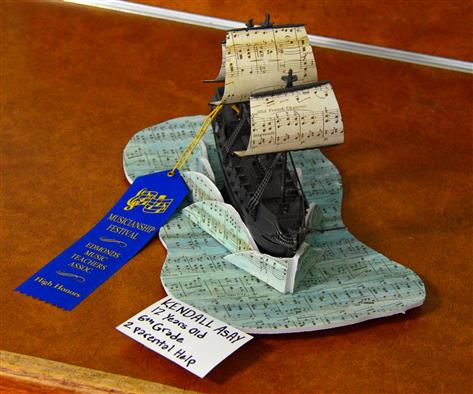 Students who achieve a 97% or above on their theory exams receive special recognition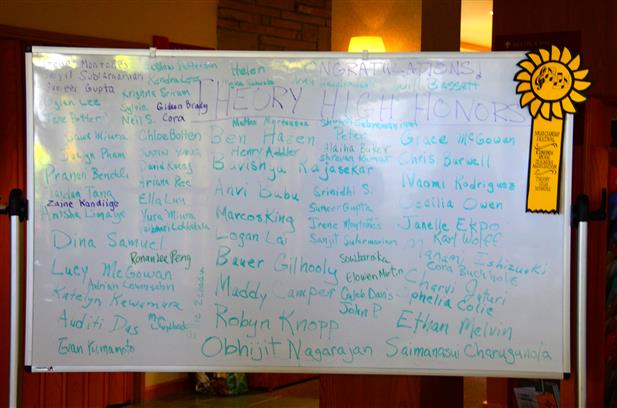 I love the opportunity this festival gives students to socialize, perform and celebrate their learning!